Welcome to
Microbiological Laboratory!
We are equipped with state-of-the-art laboratory equipment to meet
the ever-increasing demand powered by world-class professionals.
Make Appointment
Modern Equipment
We are equipped with state-of-the-art lab equipment to render quality results.
Qualified Team
Our staffs and team are well qualified to handle and test various lab tests.
Lab Info System
We have a world-class lab information system to share reports easily.
Multiple Branches
We have nearly 50+ branches to cater to your need across the state.
Expertise & Technology that work Wonders!
Man's quest for continuous advancement has resulted in rapid improvements in medical science and healthcare. Several related fields, such as Diagnostics, have been keeping pace with these advancements to make healthcare delivery more effective and accessible.
Microbiological Laboratory at Coimbatore, India, has been making a significant contribution to medical diagnostics in this part of the country. Starting nearly four decades ago, Microbiological Laboratory has been growing from strength to strength. Today it has carved a niche for itself by becoming one of the leading reference laboratories in South India. Specialization in various departments such as Biochemistry, Microbiology, Serology, Clinical Pathology, and Histopathology
Learn More about GenXpert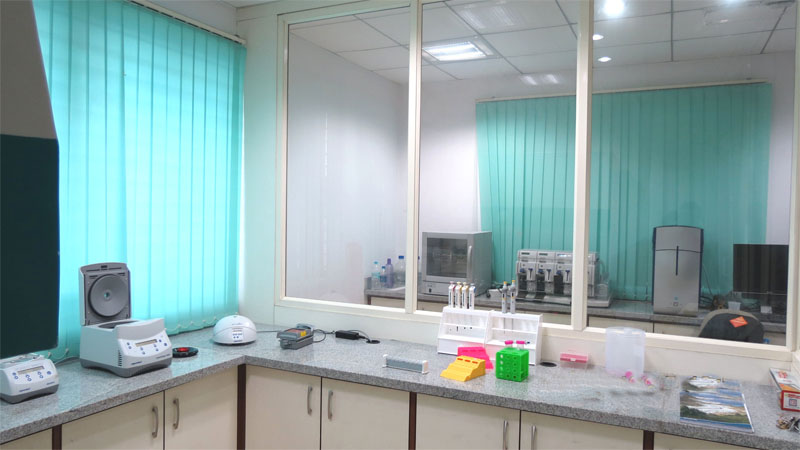 Microbiological Laboratory Genomics Division
The Genetics Division at Microlab provides a comprehensive test menu to assist physicians in diagnosing patients with genetic disorders and offers testing in the disciplines of molecular genetics, cytogenetics, fluorescence in situ hybridization (FISH), maternal serum screening, genomic microarray, and biochemical genetics.
Read More
Our services & specialties. Find the care you need
You can easily find a specialist that suits your needs
All Services
Find frequently asked questions and
important information about us
Do I need to make an appointment for a lab test?
Some patients have tests ordered by their doctor which have special collection requirements or need to be collected at specific times. Such patients are to report to the receptionist before being billed, to make sure they are on time for their tests. Better still, you can take appointments for those tests which are time specific or have special collection procedures. All other requests are handled on a "first come, first serve" basis.
Can you check my blood type or HIV status without a prescription?
No. We only provide the results of the tests ordered by your physician. If you wish to have other tests done, you should discuss this with your physician and get a formal request.
How long does it take for my body to replace the blood you took?
Although it may seem like a lot of blood goes into the tubes, it is really a very small portion of your total blood supply. Each tube contains about one teaspoon of blood compared to the average adult's total blood volume of about 1 gallon. If you have a glass of water or juice right after, your blood volume will be back to normal within an hour or so. Your body will replace the missing blood cells within a few days.